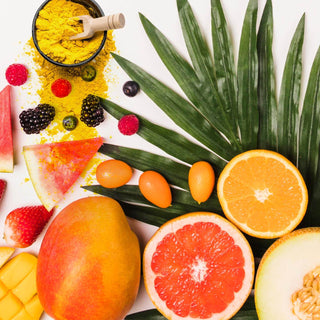 Immunity Boosting Products
---
Immunity Boosting Snacks
What if we told you, increasing immunity was as simple as snacking!

Our immunity booster products like Masala Ginger, Amba Halad, Masala Amla, Masala Orange, and many more contain all the natural benefits for immunity boosting and are delicious too. Immunity Booster Superfoods if you may.

Goosebumps Immunity products are a fantastic way to enhance your immunity naturally. They are rich in 100% plant-derived Vitamin C and powerful antioxidants.

They aid in the improvement of respiratory health and the prevention of infections by boosting the body's fighting power. When compared to synthetic vitamin C, plant-based vitamin C provides improved absorption and 15.6 times more antioxidant activity. It rejuvenates the body and increases resistance.

Amla, commonly known as the Indian Gooseberry, is a well-known immune booster and a good source of Vitamin C. It helps with weight loss and fights illnesses like the common cold and cough. Amla improves your oral health by preventing ulcers and eliminating foul breath.

Masala Ginger is a fabulous immunity booster product. It increases your immunity and fights free radicals in your body. It's well-known for treating respiratory problems and controlling blood sugar levels. It is good for your bones and joints.

Amba Halad or Turmeric detoxifies the body, resulting in clear, healthy skin free of breakouts like acne, eczema, and pimples. Strong anti-inflammatory properties of our best Amba Halad pickle bestow natural pain-relieving properties to it.

Masala Orange: These tangy bites are just a perfect balance of spice and health. It comes with the natural goodness of oranges. This immunity product helps in digestion and is good for your bones and teeth.


Your Internal Defense
Internal well-being, mental and physical fitness, self-care, and a healthier lifestyle are all important in today's world. Are you tired of processed foods, contaminated ingredients, and a lack of quality or authenticity in your food?

As a result, we've just produced immunity products that allow you to live life to the fullest while being safe.

Goosebumps immunity booster products are available online that help to increase immunity and overall health. Yummy bites protect against infections, improve overall health, and promote detoxification. We deploy high-standard delivery to ensure that you buy the best quality immunity products online.

We've discovered the perfect mix to help you fight infections, improve your overall health, and strengthen your immune response. Plus, there's more. Our treats taste divine! You'll never be able to get enough of these tasty nibbles and pickles, which have a burst of wonderful tastes. And the kids will love it too! So, instead of "kadha," try the new immunity-boosting treats.
---